Is Halloween harmless?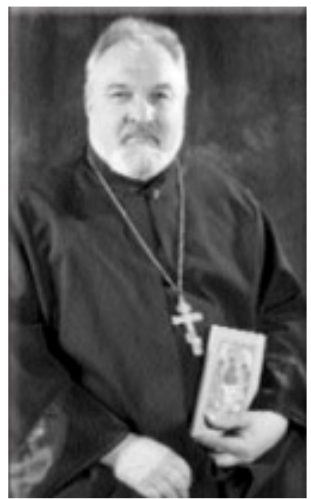 Matt. 5.37. "But let your word be: yes, yes; no no; but what is more, from the evil one. "
I testify
The request for prayer, which is addressed to the priest, is an ordinary matter. So this time - it did not cause surprise, but only a desire to help, although the circumstances were very unusual. A seventeen-year-old girl for no apparent reason (illness, stress) suddenly fainted and fell into a state of coma. This went on for more than a month. When she came out of this state, the parents did not recognize their child, and the doctors threw up their hands. She did not sleep for several days. Parents called, and I went to the hospital to wake up the girl. When I arrived, a picture appeared before me that you will not see every day.
In the corner of the room, shaking with her whole body, stood her mother, gazing at the bed. The daughter, whom they asked to pray, stood on all fours and made sounds that resembled a howl of a dog. When the howling subsided, an obscene scuffle flew from her lips, and the voice was not at all girlish. The look of the girl, more recently affable and kind, caused a cold in her chest and made her heart beat more often.
A prayer service began to serve, sprinkled it and all in the ward with holy water. After that, she, as if exhausted, somehow cringed and calmed down. Using this breather, I spoke to her. She did not remember what happened to her, and, having confessed, I communed the unfortunate girl. They served prayers and communicated it every day for about two weeks. Parents also recommended to go to the temple for confession and communion. My father went on a long trip, and my mother went to the hospital church for worship.
Went Christmas post. Christmas was coming. When once again I came to the patient, my mother met me with a question: "WHAT IS WITH US?" I did not immediately understand what she was talking about. The woman said that when she went to the temple, some unknown force would not let her in there, but when she made an effort and entered, she was again on the street after a while. This was repeated several times until the Holy Communion touched her lips. The struggle was still long, but now the woman was not alone - the whole Church was fighting for her, and as a result, the darkness receded. What happened?
What was the surprise of relatives and friends, when, after questioning, it turned out that the seemingly innocent participation in the celebration of Halloween led to such consequences. It all started easy.
A young female tutor was engaged with our acquaintance, who once offered to take part in a fun celebration together. "You learn a lot, and I work a lot, you need to rest. Halloween is a fun carnival, we will have a great time, "said the young teacher. The pupil understood from the story that this holiday dates back to hoary antiquity and is connected with the belief of the ancient Celts, who believed that the door to the other world opened this night and the inhabitants of hell penetrated the earth. This is where the custom rooted in the pagan world to roam on Halloween night, discharged into costumes of ghosts, witches and all kinds of spirits, symbolizing communication with the other world and the evil spirit, originates. So they decided to hold this "carnival" at home, this harmless game. And only the teacher left ...
How sometimes we are careless, we do not understand that there are no harmless games with the spiritual world. The confidence that all this is a grandmother's fairy tale is already a deception and deception. Today, satanic power inspires people to not have it. If this does not work, then the next stage of seduction is the thought that she is misunderstood, she, like Bulgakovsky Woland, is charming, cheerful and even kind. The third stage is the confusion in our heads of the concepts of sin and righteousness, good and evil.Everything that serves the whim and lust of man has become called the good, the "right" of man, his freedom. We do not know why this happened to that girl, and not to the tutor in studies. Everything seems to be fine. But is it?
After learning about this story, many will say: "Yes, it's just psychiatry, everything is fine." Calm down and do not think. But the Church knows: as a person gradually grows in the knowledge of God, so the devil cunningly and dexterously captivates a person with pride, conceit, disdain and mockery of the voice of the Church. The Christian faith does not prohibit at all to rejoice and be in a good mood, but at the same time he knows from his experience that there is dangerous fun that can end in tragedy. DON'T FRAUD!
Archpriest Alexander Vinnik,
abbot of the Holy Protection Church
p. Zemlyanki Makeevka
Take it to yourself, tell your friends!
Read also on our website:
Halloween - old traditions and new trends in parties
Halloween - new ideas for an unforgettable party. Some ideas for the celebration have already begun to bother with their predictability.We offer you a better way to learn about old traditions and new interesting trends that will help you to have a fun Halloween party.
Halloween is a terrible holiday can be beautiful
Autumn is such a great time: bright trees and bushes painted in the red sun, light, barely visible cobwebs floating in the cold air, a purple sunset and a dark night sky, which is filled with bright stars giving mysterious signs. Among the moonlit trunks of the moonlight, branches and grass, pumpkin lamps shimmer to inviting Halloween.
Costumes for Halloween: how to stay yourself?
What is an integral part of a theme party or holiday? Of course, carnival costumes. Halloween is complete without them. And since he has undergone semantic changes, has become a celebration of surroundings, extravaganza, evil spirits and has already turned into a massive night festivities, then the outfit should be extravagant and individual.
Archbishop of Zaporizhzhya Luka: Halloween - a testimony of devil worship
The ruling lord warned the local authorities against organizing the celebration of Halloween inUkrainian schools. He addressed the Zaporozhye officials with a message in which he recalled that flirting with the forces of evil could not bring children anything good.
What you didn't know about Halloween
Why is this holiday causing a storm of controversial opinions? Some rejoice at the demonic masquerade, the second with horror watch the procession of monsters and monsters walking the streets of the city, the third adhere to the policy of "non-intervention", while maintaining neutrality.
Halloween - the essence and purpose
The sorcerers have the biggest holiday of the year - Halloween, which in recent years has been imposed on us by the so-called. "Reformers". On this date - October 31 - in plain text says in any textbook on black magic.
Halloween is a deadly holiday
Children's fears, neuroses, mental disorders, unmotivated aggression, nightmares, "voices" - these are, according to scientists, the consequences of the celebration of Halloween. It is with such symptoms that doctors face a few weeks after October 31.
Halloween is not just a holiday!
But did you know that if God sends us a guardian angel, then Satan is a destroyer demon, and people are now celebrating the coming of this same demon on the Halloween holiday! Agree, the real madness is to celebrate your doom, because ...
The hidden truth about "funny" Halloween
After years of isolation, our people greedily absorb elements of foreign traditions and culture. One of these "innocuous" masquerades is Halloween. Few people know what is really hidden behind the screen of the atmosphere of general fun and innocent tomfoolery.
Halloween: Should I Ban? (Poll)
Regional ministries of education do not recommend celebrating Halloween in Russian schools. But there is no official ban on this holiday. The network offers scripts for "school Halloween", and in stores there are stands with holiday attributes.
Halloween is a scary guide between us and dark forces.
If you are in your right mind, think: why are you celebrating the coming into this world of evil forces, demons and the devil? This impure force exists in orderso that a person suffers from various diseases, be depressed, angry and irritated.
Related news