Why do the Chinese people hate the Japanese
I know that many of you are completely unaware of most of what happened in Asia in the years 1930-1945, so I must tell you. I saw and myself posted a large number of posts about concentration camps, however I never noticed anything about what Japan did. Always only "Germany is, Germany is, concentration camps, atomic bombs, Auschwitz, Holocaust, genocide, etc., etc.," and if you ask about Japan, then no one knows more "Pearl Harbor, Hiroshima and Nagasaki ". People also seem to forget that when Pearl Harbor was attacked, the Japanese simultaneously attacked Hong Kong and Singapore and invaded Malaysia, all without declaring war or an ultimatum. The Chinese say that what the Japanese have done with the Chinese, is easily compared in horror with what the SS did. So let's sit down and plunge into the horror that the Japanese actually worked. After what you learn, Hiroshima and Nagasaki will seem like the bite of a tiny mosquito.
Massacre was everywhere.
Openly speaking, the Japanese are responsible for the deaths of approximately 30 million people, of whom approximately 23 million were ethnic Chinese. The remainder were Filipinos, Malays, Vietnamese, Cambodians, Indonesians and Burmese. To better understand these numbers: the current population of Australia is 23 million. If you want to know more about each individual case of massacre, here is a list of the places where they occurred: Alexandra Hospital, Bank Island, Changjiao, Calagong, Laha, Manila, Nanjing Palawan, Pingtingen River, Parit Soulong, Suk Ching, Tol Plantation , Wake Island. Google it. This photo was taken in Suzhou, China, 1938. In the photo above is a ditch full of civilian Chinese.
Competition.
Excerpt from Eng. Wikipedia: "Two Japanese officials, Toshiaki Mukai and Tsuyoshi Noda, organized a competition to see who could kill (with the sword) a hundred people faster. A bold title reads: Incredible Record" (in a killing contest of 100 people) - Mukai 106 - 105 Noda ". Swords were widely used, as well as bayonets and machetes. The massacre at the Alexandria Hospital took place on February 14th, in this massacre only 5 people survived (pretending to be dead after being wounded).
Desecration.
The Japanese stabbed the dead Chinese with their bayonets.Desecration of bodies is one of those things of Japanese mysteries that have never been condemned, along with many others, such as massacres, torture of prisoners of war, robberies, comfort women (captured women and young girls fell into sexual slavery), treachery (simulating surrender to attract the Allied forces, and then attack them. Google the "Battle of Guadalcanal" for more information about this) and even cannibalism. There is something else on this list, but I will talk about it later.
Capture and kill American prisoners of war.
If you were a prisoner of war captured by American troops, you would have a 96% chance of survival, but if you were captured by Japanese troops, you would have already 70%, if you were not an ethnic Chinese, then probably would not have survived at all. Why? Because the norms of international law relating to prisoners of war, as the Japanese believed, did not concern the Chinese, which allowed them to be subjects of all kinds of torture. Guess how many POWs the Japanese released after surrendering. 1000? 10,000? The answer is 56 Chinese prisoners of war. FIFTY SIX. Think about it.In this photo, we see an Australian prisoner of war (Sergeant Leonard Siffleet), who is going to be executed in 1943.
Forced labor.
Forced labor is not like now; it is a copy of the labor camps in Germany. Approximately 10 million Chinese civilians were sent to forced labor, and of course all the rest of Asia went. The Javanese got the most: about 4-10 million Javanese were sent to camps and only about 52,000 were repatriated to Java, the death rate was about 80%. It should be borne in mind that the Japanese did NOT sign the Geneva Convention of 1929 on Prisoners of War, but signed the Geneva Convention of 1929 on the Sick and Injured, although these fiends never kept their word. The photo above shows Australian and Dutch prisoners of war in Thailand, 1943.
Human experiments and biological warfare, the use of chemical weapons and cannibalism.
Sometimes the Chinese were not killed, but buried alive. Yes, they were buried alive. And this is a drop in the sea and you can still say humane treatment, if you read more about this, then you will be horrified. The Japanese are also those perverts.They set up experiments without the use of anesthetics, as they were afraid that this could affect the results. The victims were subjected to vivisection (surgery performed for experimental purposes on a living organism). And in order to find ways to treat frostbite, the prisoners were driven out into the street in the cold, and their hands were periodically doused with water until frostbite was received. When the arm was amputated, the "doctor" repeated the process to another. After the hands ran out, the doctors moved to the legs, until only the head and torso remained. After that, the victim was used to experiment with pathogens.
In other experiments, people were deprived of food and water to determine the time to death; placed in high-pressure wards until death; experimented with temperatures, and compared burns and odds of survival; placed in a centrifuge and rotated to death; injected the blood of animals; subjected to lethal doses of x-rays; tested various chemical weapons in gas chambers; they introduced sea waters; just burned.
In addition, approximately 400,000 Chinese have died from bubonic plague, cholera, anthrax and other diseases as a result of Japanese experiments.People were used to test grenades placed at various distances and in different positions. Also, Japanese flamethrowers have been tested in Chinese. People were tied up and used as targets for training bombing and shooting. Most of these "experiments" were carried out by Detachment 731. In 2002, the International Symposium on Bacteriological Wars declared that the number of deaths due to experiments of the Japanese army was at least 580000.
The last thing I want to talk about is cannibalism. Seriously. I'm not even going to try to rephrase it, here's a direct quote: "In some cases, the flesh was cut off from living people. The Japanese selected prisoners and killed one of them every day and ate them. I personally saw that the Japanese ate about 100 prisoners. The rest were taken to the camp was 80 km away where 10 prisoners died from the disease. There the Japanese again began to select prisoners to eat. The selected were taken to a hut where their flesh was cut from their bodies while they were alive, then they were thrown into a ditch, where later died. " This was testified by the Indian prisoner of war Lance Nake Heitam Ali (later a citizen of Pakistan) in New Guinea.Not only did he talk about cannibalism, but I don't see any point in writing
To not forget ...
So what I want to say. In fact, nothing ... I just feel that this part of the Second World War is forgotten, only Pearl Harbor and two atomic bombs remain. I'm not trying to say that one side of world war deserves more attention than the other, and I'm not trying to minimize the others that happened during the war.
Related news
Why do the Chinese people hate the Japanese

Why do the Chinese people hate the Japanese
Why do the Chinese people hate the Japanese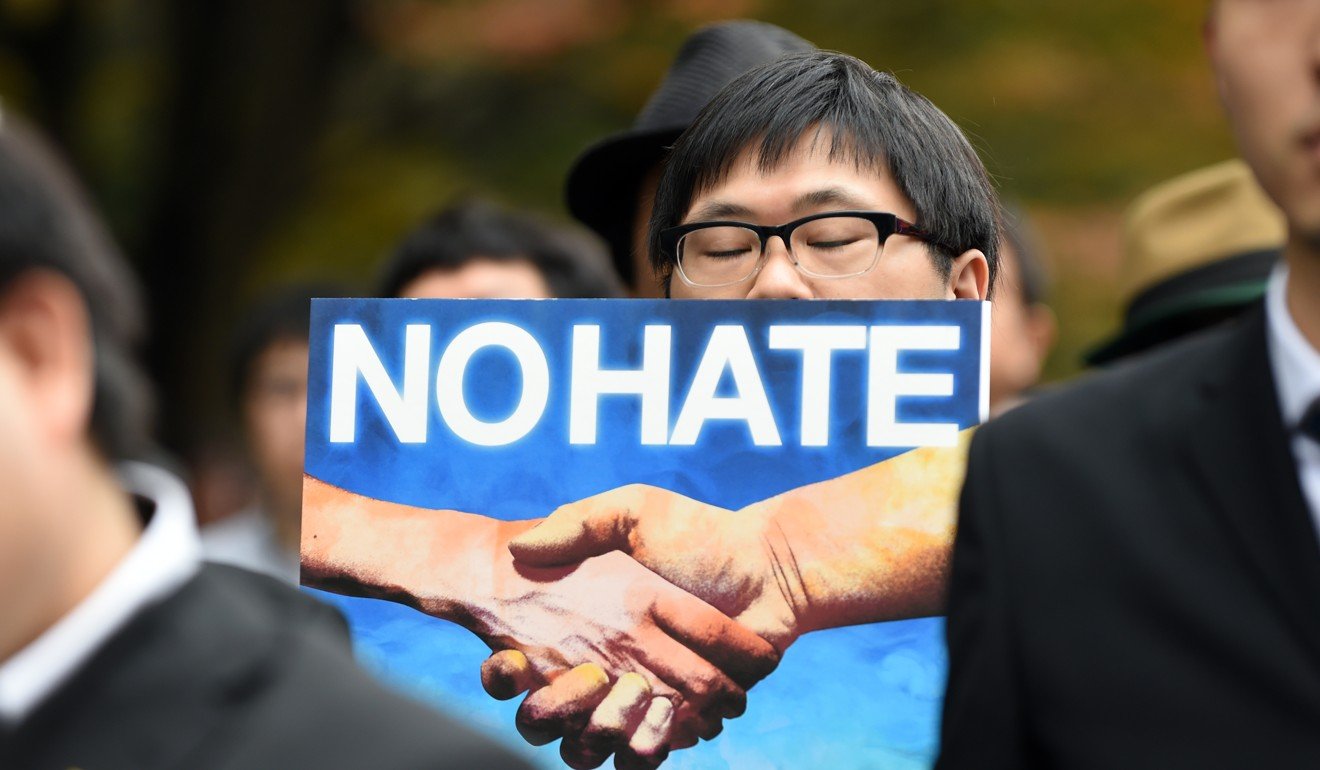 Why do the Chinese people hate the Japanese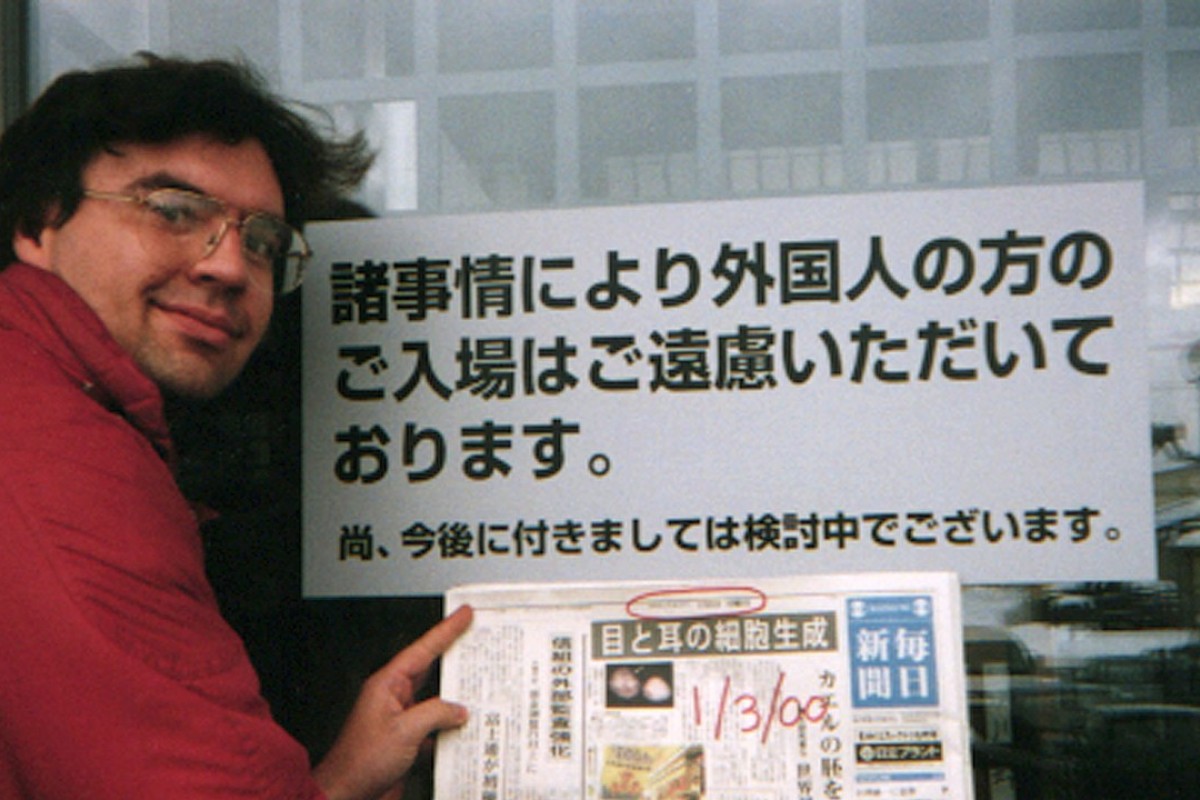 Why do the Chinese people hate the Japanese